Gastric Disorders
The gastrointestinal tract (GIT) a series of hollow organs joined in a long, twisting tube from the mouth to the anus—and other organs that help the body break down and absorb food.

Liver Diseases
The liver is one of the important and largest organs in the human anatomy (Body) and is essential to the proper functioning of our complete body.
Pancreatic Diseases
The pancreas is a narrow, flat organ about six inches long, with a head, middle, and tail section. It is located below the liver, between the stomach and the spine, and its head section connects to the duodenum.
Medical Treatment
A Specialist led service, from experts in their field, providing the ultimate level of care.
Emergency Help
On request same day diagnostic imaging and screening service.
Medical Professionals
A devoted and experienced team, able to cater for individual needs.
Advanced Setup
With our modern setup we can offer minor treatments on the same day as your consultation, as well as a prompt diagnosis.
Testimonials
Review of Dr. Patwari and his clinic

Dr. Sudhanshu Patwari is one of the best Gastroenterologists in the state of Gujarat with very good experience. My name is Himali Parikh. I was suffering from diarrhea for more than a year and was feeling really sick. For one and a half years no doctor was able to make a proper diagnosis. Then I got the reference of Dr. Patwari and he made the correct diagnosis within two visits. The clinic is lased with the latest technology for gastrology issues and the staff is also very and co-operative. The clinic is located at a very prime location in Ahmedabad. After being under his treatment I feel a lot more relaxed, and my life has returned to normalcy. I have also referred him to my mother and many other relatives.

Sir, I have to thank you for the wonderful treatment meted out to me when I was suffering from hyper acid reflux. I thought that I was in for some complications and that the treatment was going to be tedious and long, but on the contrary, u made it sound very simple and surely enough, I was cured by some simple medications prescribed by you. I cannot even forget that before some years, you had saved my wife who had multiple lever abscesses and who was hospitalized for 20 days. I dedicate her cure only to you when at a point we had felt that we were losing her. Thanks for everything Doctor Sudhanshu.

Archita Christian
Bangalore
Dr. Sudhanshu Patwari is undoubtedly the best doctor in town. He has been treating my father for liver disease since last 12 years and his treatment has been beneficial to us a lot. Sir has always responded us on phone calls for treatment during this pandemic period and never said no even after his clinic hours or weekends. Sudhanshu Patwari sir is the most humble, polite and caring doctor you will ever come across. He is truly knowledgeable and has always treated his patients with love, care and understanding. If you have any gastrointestinal issues, sir is the go to person and very very dependable.

I admire the great quality as a person and as doctor and would like to extend my gratitude to you for being so caring for the pain I went through in 2010.
On that day during our conversation at Karnavati club I shared my pain in stomach which was not being cured even after several attempts to cure. As advised I went through the tests, Sonography & Endoscopy by which it was found that I had ulcers in my stomach. A timely advise and the accurate treatment saved me from a major complication, more so being a diabetic since a long time. I am truly blessed and happy to have known you as a very humble person and a dedicated doctor who cares a lot for the patients. Many thanks for being there for all of us who have gone through the pain and curing us for our well being.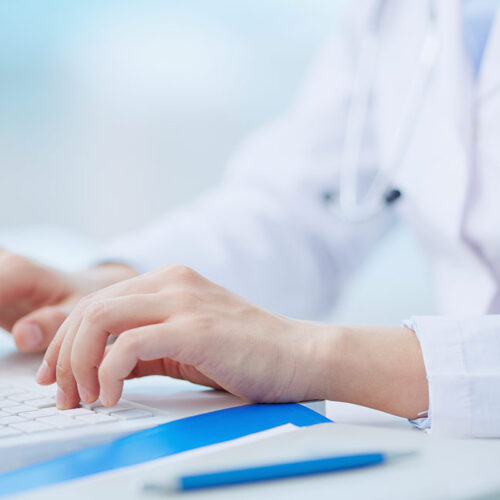 FAQs
Have some Questions?